Products Range (Carpet Division)
---
India has an ancient tradition of carpet weaving, with the industry flourishing in the country from the 16th century onwards. It also happens to be one of the oldest existing industries in the country. Today, India is one of the world's largest producers and exporters of hand-made carpets in terms of value as well as volume.

In fact, 90 per cent of the carpets are manufactured in india. Indian carpets are well known worldwide for their excellent design, fascinating colours & quality. Most of the carpet manufacturing in India takes place in the northern part of the country in the towns of Bhadohi, Mirzapur, Jaipur, Sitapur and Nepal. We at Mahalakhmi Yarns Private Limited, offer wide range of threads which is used in Carpet Weaving. We offer wide range of attractive shades and customized shades also as per customers' demand under following product heads for carpet divison.
Rayon yarn formally known as KELA SILK or BANANA SILK is a manufactured regenerated cellulose fiber. It is made from purified cellulose, primarily from wood pulp, which is chemically converted into a soluble compound. It is then dissolved and forced through a spinneret to produce filaments which are chemically solidified, resulting in synthetic fibers of nearly pure cellulose. As rayon yarn is manufactured from naturally occurring polymers, it is considered as a semi-synthetic fiber.

Specific types of rayon includes viscose, modal and lyocell, each of which differs in manufacturing process and properties of the finished product. Rayon yarn is easily dyeble and during it's manufacturing, It can be twisted in different Ply and Thickness as per customer requirement.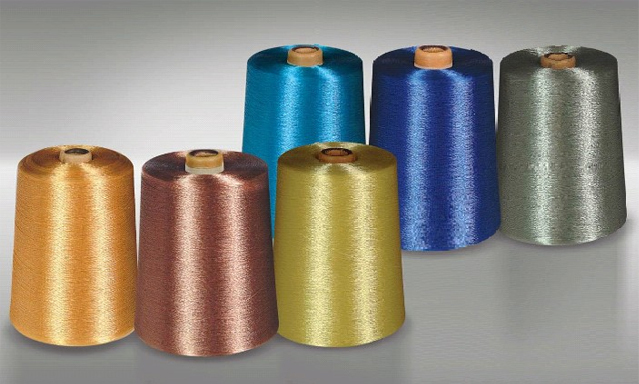 Chocho Yarn : It is formally known as Saree Silk Yarn. This yarn is made by villagers, Who manufacture it through Hand Spun Process by spinning of extracts left in manufacturing of Rayon yarn. Azofree, Color Fastness and Color Consistency are few of it's great characteristics.
Shosho yarn : It is an eco friendly yarn. It is 100% Fire Proof, Color Fast, and UV Treated and it can be used for both indoor and outdoor rugs. It can be manufactured in any form of color and quantity as per customer requirement and specification.
Bamboo silk yarn is made from blending of Rayon and Viscose fibre and is available in various types of qualities in form of top (LEFA/PULP). At Mahalakhmi Yarns, Bamboo Silk is available in both (Hand Spun and Machine Spun) Quality.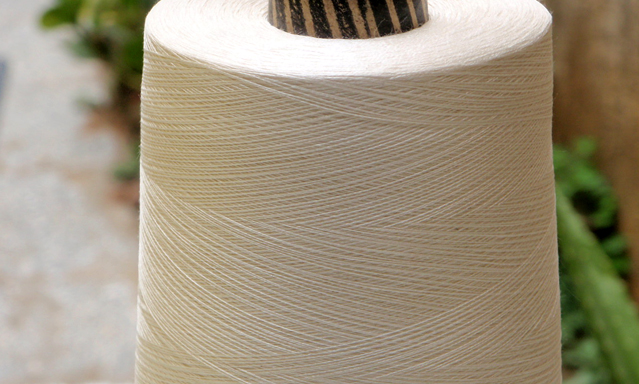 Polyester yarn is made by twisting of FDY. It can be manufactured in different variety of PLY and Twisting as per customer requirement and specification. We at Mahalakhmi Yarns Private Limited offer following ready variants of Polyester Yarn :
Note : For any types of query and requirement Get in touch with us.
VISCOSE SPUN YARN : Viscose Spun Yarn (Staple Yarn) is made in two processes, Firstly fibers followed by spinning from fiber to ring spun yarn. Viscose Spun Yarn (Staple Yarn) fiber length is too short resulting in lower elongation giving better results (Softness and Easy Cutting) for carpet manufacturing.
FILLER YARN : 100% fiber yarn mostly used in filling of Pouf and Cushion. We offer varieties of range in this segment.
PET YARN : At Mahalakhmi Yarns Private Limited, We offer different kinds of pet yarn available in both forms (CONE/HANKS) in different ply and count available in both dyed and Undyed version.
QUALITY ASSURANCE : We focus on our endeavor entirely by ensuring that, We offer excellent quality of threads combined with uncompromising quality standards to our clients. With our team of experienced professionals, We are always commited to deliver products that meet the requirements of our clients. We ensure them that, The raw material used by us in manufacturing of threads is strongly tested before being used in the production.
---